Introducing Virtual Breadboard Windows App¶
The Virtual Breadboard ( VBB ) modern App for the Windows Universal Platform (UWP) uses the Fluent Design System modelled on the Windows Paint 3D App that we all know and love.
In VBB the main design area (1) is a Design Sheet where you layout Virtual Breadboard circuits which can be virtualized by powering on the circuit (2). The menu (3) opens a navigation view where standard file dialogs along with examples, trainings and account management can be accessed. While designing the toolbar ribbon (4) selects the design mode which shows context sensitive tool panes in the right hand panel (5).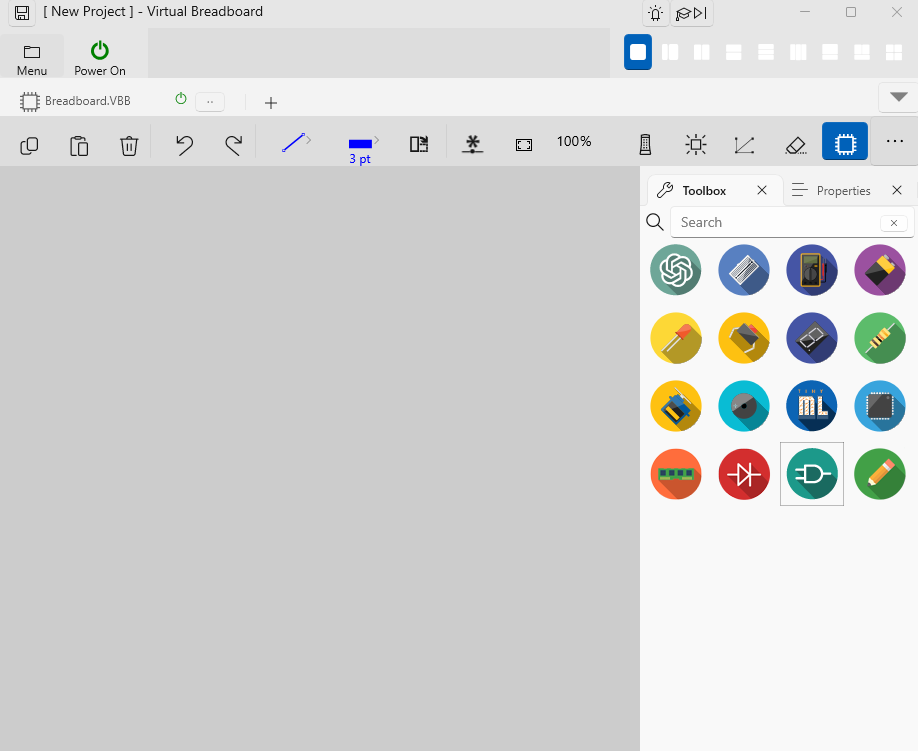 Main functional regions of the App:
Design Sheets : Are where you design your Breadboards

Power On : Power Up the circuit to start the interactive Virtualization

Menu : Open and save projects, find examples and take training and access your account

Tools Ribbon : Access the tools for editing and managing your project from the tools ribbon

Tools Pane : Tools from the Tools Ribbon are accessed from the Tools Pane